Anne Arundel County Bureau of Highways issued the following announcement on Feb. 5.
Household Hazardous Waste Drop-off Days provide opportunities for County residents to safely dispose of products containing harmful chemicals.
Our first 2020 household hazardous waste drop-off day will take place in April. Until then, limit the amount of hazardous waste in your home with these tips.
Learn more: http://bit.ly/2TjyoJu. #TipTuesday #DPWandYOU
Original source can be found here.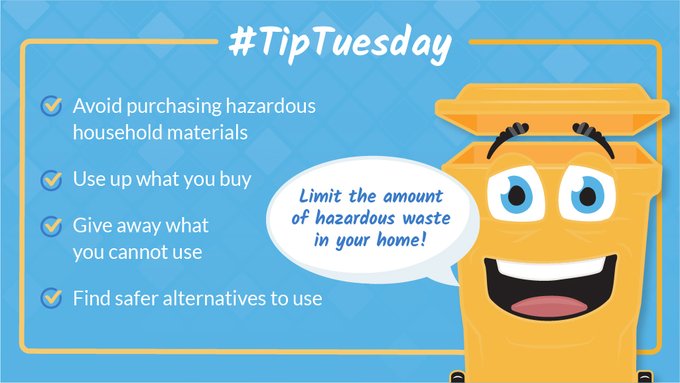 Source: Anne Arundel County Bureau of Highways